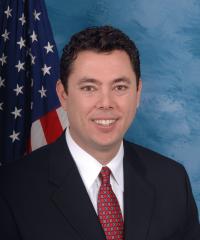 Red herrings have long been a favored tactic used by Washington DC insiders to justify otherwise illegitimate activities. Occasionally, these insiders' ploys are exposed and undermined by an unyielding torrent of facts. Such is the case for proponents of legislation intended to overturn states' rights to self-determination on the issue of Internet gaming by imposing a sweeping federal ban on the activity.
Billionaire casino owner Sheldon Adelson is pushing for the measure to protect profits at his land-based casinos. Yet the bill's authors, Congressman Rep. Jason Chaffetz (R-UT)Heritage ActionScorecardRep. Jason Chaffetz
House Republican Average
See Full Scorecard70% (R-UT) and Sen. Lindsey Graham (R-SC)Heritage ActionScorecard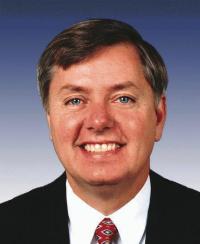 Sen. Lindsey Graham
Senate Republican Average
See Full Scorecard49% (R-SC) have repeatedly asserted more moral motivations for introducing the "Restore America's Wire Act". They allege that a 2011 decision clarifying that the Department of Justice (DOJ) that the 1964 Wire Act does not prohibit non-sports Internet gambling in America is an "overreach" and is contrary to the original intent of the Wire Act's authors.
A study recently written by Competitive Enterprise Institute (CEI) scholar Michelle Minton and published by the University of Nevada Las Vegas International Gaming Institute lays bare the intellectual dishonesty of Chaffetz's and Graham's arguments. Minton examines the legislative history of the Wire Act and finds that it "was originally intended and long understood as a narrow and targeted weapon to assist the states in preventing organized crime from taking bets on sports—not as a broad federal prohibition that would prevent states from legalizing online gambling within their borders."
Minton also finds that a "[T]extual analysis is not the only evidence supporting a narrow reading of the Wire Act. Discussions between Robert F. Kennedy, his assistants, and members of Congress in committee hearings on the Wire Act make it clear that the proposal was understood from the beginning, by both those who wrote and those who enacted it, as a prohibition only on sports-gambling transmissions."
"During a 1998 hearing on Rep. Robert Goodlatte (R-VA)Heritage ActionScorecard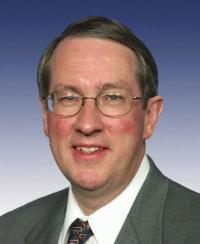 Rep. Robert Goodlatte
House Republican Average
See Full Scorecard71%'s Internet Gambling Prohibition Act, Assistant Attorney General for the DOJ's Criminal Division Kevin DiGregory testified that while existing federal legislation could be used to prohibit most forms of online gambling, it would require amendment to apply beyond …read more