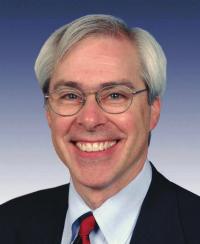 There are still plenty of vulnerable Democrats running for reelection to the House this cycle, and Rep. John Barrow (D-GA)Heritage ActionScorecardRep. John Barrow
House Democrat Average
See Full Scorecard29% of Georgia's 12th district happens to be one of the toughest races. First elected in 2005, he represented a district that barely favored Democrats up until the redistricting after the 2010 Census. Now, it has a Cook PVI rating of R+9, but he's managed to survive for five terms thus far. His closest race was, unusually, his quest for reelection to a second term in 2006, when he beat former Congressman Max Burns by only 864 votes, the thinnest margin of victory for any Democrat nationwide that year.
Regardless, he finds himself in an especially tight race this year with Republican businessman Rick Allen.* One of the things Rep. John Barrow (D-GA)Heritage ActionScorecard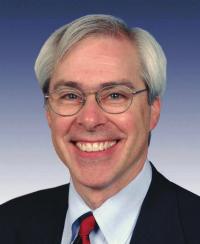 Rep. John Barrow
House Democrat Average
See Full Scorecard29% has tried to trumpet in his campaign is his role in the dredging of the Port of Savannah, which would allow the city to accept the larger ships that will be coming through the widened Panama Canal. When a large portion of your district's livelihood depends on the second-largest port on the Eastern Seaboard (and until redistricting, was in his district), that's kind of a big deal. The Obama administration evidently didn't see it that way, as they had the funds for the project taken out of the Farm Bill in 2013 Funding was denied again in 2014, but after a big outcry, the money was put back in. Barrow was part of the group of Congressmen and Senators who secured the funding, and he has painted himself as the leader of the fight.
However, in a debate at Ogeechee Technical College in Statesboro, Georgia last week, he tried to back away from claims that he led the effort, since, as Allen noted, Georgia's two Republican Senators played a big role in getting the project funded. Instead, Barrow tries to paint himself as just a part of assembling a bipartisan effort to get port dredged. Here's the relevant exchange:
The Statesboro Herald has the full debate up at their website, divided into three parts (the question about the Savannah port comes about halfway through the second video).
Here's the transcript of the …read more