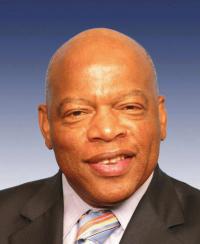 The Georgia Senate race is one of the closest races this election cycle. Democrat Michelle Nunn has found herself in the complex situation faced by so many other red state Democrats this cycle of being a member of Obama's political party while trying to get the votes of a conservative electorate greatly dissatisfied by the President's performance in office.Thus far, the polls indicate that she has done that rather well, but Georgia voters ought to be aware of the consequences of a Nunn victory. Unlike other red state Democrats, she's been pretty open about her association with Obama. The Washington Post's Dana Milbank even ran a column about her titled, "Meet the one Democrat who is not running from Obama". In his piece, Milbank writes:
"The president himself said, 'make no mistake, these policies are on the ballot,'" [Republican Senate candidate David] Perdue said in a TV ad last week. As a photo of Obama with Nunn filled the screen, Perdue continued: "That's why he wants her in the Senate."

It was typical of Perdue's campaign strategy of trying to run against Obama. What was not typical was Nunn's response: She ran a spot of her own, featuring the same photo of herself with Obama.

"Have you seen this picture?" she asks viewers. "It's the one David Perdue has used to try and attack me in this campaign." As the image shifts to a photo of George H.W. Bush with his hand on her shoulder, Nunn goes on: "But what he doesn't tell you is that it was taken at an event honoring President Bush, who I worked for as CEO of his Points of Light Foundation. Throughout my career I've been able to work with Republicans and Democrats, and that's the same approach I'll bring to the U.S. Senate."

Nunn, daughter of the legendary Senate Democratic centrist Sam Nunn, may yet lose the race. But she is doing far better than expected in her run despite the hostile year and terrain for Democrats. A big reason for this: She's showing authenticity and courage at a time when both are in short supply among Democratic candidates.

Nunn's comfort in her own skin is in sharp contrast to other Democrats on the ballot, who are making awkward maneuvers to distance themselves from Obama and much of the Democratic Party.
In other words, Michelle Nunn might make some awkward attempts …read more