As promised yesterday, the second half of the latest installment of my roundup of the RCP polling averages (these for the Governor's races), looking at what share of the remaining undecided vote would need to break in the GOP's direction to win each race. The overall trend across numerous races since October 1 (even since yesterday, when I started gathering these figures) is positive, but a lot of these races remain incredibly close, and several high-profile races have had disappointing news.
First up, the big board:
There have been new polls in every race since October 1, thanks in large part to YouGov polling every race, although many of the less competitive races have not been polled in almost three weeks. Nebraska is now the only race without enough polls to compute an average. The biggest change is that we finally have some polling in Arizona, showing Doug Ducey out to a much healthier lead than the sparse polling had previously indicated.
The most worrisome races right now:
-Wisconsin, where the most recent poll nudged Mary Burke ahead of Scott Walker, and where there are very few undecided voters left to pick from after three Walker gubernatorial campaigns in five years. Walker, if he wins, will be a formidable national candidate, but this race is putting his ability to seal the deal and get his voters out to a stern test, and one has to think that the unsecret nature of his national ambitions aren't helping him in a blue state.
-Florida, where Rick Scott got a ton of terrible press from an unforced error in "Fangate," refusing to go onstage at the beginning of a debate because Charlie Crist had violated debate rules by bringing his omnipresent fan to blow cold air up Orange Charlie's trousers. You can't really blame the voters for despising both of these candidates, but Republicans will have to bank on the economic progress made on Scott's watch and the staggering degree of Crist's craven, unprincipled opportunism.
-Illinois, where Pat Quinn pulled off a miraculous escape in 2010 (running ahead of his party's Senate ticket, which lost to Sen. Mark Kirk (R-IL)Heritage ActionScorecard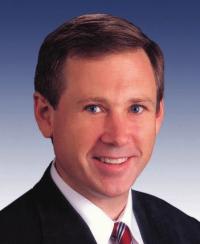 Sen. Mark Kirk
Senate Republican Average
See Full Scorecard38%) and has a slight lead over self-funding tycoon Bruce Rauner.
-Alaska, where Sean Parnell …read more