In the Senate races this year, a vote for a Democrat—any Democrat—is a vote to empower President Barack Obama. But listening to Democrats on the campaign trail, you could be forgiven for not recognizing that they embrace the Obama agenda. They know that Americans disapprove of the president, so they know that admitting their support for him would be terrible for their electoral prospects.
But President Obama has made that admission for them. Not once, not twice, but three times, he has stated clearly that the Democrats on the ballot—or, in the case of Kansas, the Democrat pretending to be an "independent"—will give them their full support if they are elected.
First, President Obama said in a speech this fall that his "policies are on the ballot. Every single one of them." That means a vote for a Democrat Senate candidate is an expression of support for ObamaCare, for higher taxes, for killing the Keystone Pipeline, for more debt, and for a dithering foreign policy.
If people believe in those things, by all means, they should vote for the Democrat. But if you want better healthcare, affordable energy, lower taxes, less spending, and a clear foreign policy—then we need a Republican majority in the U.S. Senate.
Second, during an interview with Al Sharpton, President Obama said this about the Democrats running for Senate: "The bottom line is, though, these are all folks who vote with me. They have supported my agenda in Congress."
From Sen. Jeanne Shaheen (D-NH)Heritage ActionScorecardSen. Jeanne Shaheen
Senate Democrat Average
See Full Scorecard6% in New Hampshire, who voted with Obama 99% of the time, to Sen. Kay Hagan (D-NC)Heritage ActionScorecard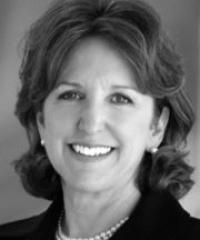 Sen. Kay Hagan
Senate Democrat Average
See Full Scorecard4% in North Carolina, who voted with him 96% of the time, every Democrat incumbent has been a rubber stamp for the president's policies. And clearly, he wants them re-elected so they can keep doing the same for the rest of his presidency. In his own words, he sees them as "strong allies and supporters of me."
What about the candidates distancing themselves from him on the trail? "I tell them, 'you know what, you do what you need to do to win,'" he said.
Third, President Obama has said that the rest of his presidency depends on this election. "This is …read more