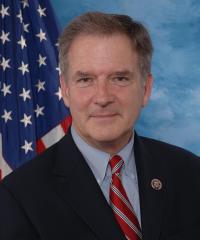 Last week, in the wake of her endorsement of the Bill Walker-Byron Mallott Independent "Unity Ticket" in the Alaska gubernatorial race, I declared that, politically, I was through with Sarah Palin. Evidently and unsurprisingly, this rubbed her most ardent supporters the wrong way. I even merited a front page take-down at one of the most prominent pro-Palin websites.* I was called a cronyist, an establishment squish, a "rank and file GOP"–whatever that means.
So, let me double down and go further than I did last Friday: Sarah Palin's endorsement in the Alaska gubernatorial race was unconservative, and supporting it requires abandoning conservative principles.
The major issue prompting Palin to endorse the Walker-Mallot ticket is incumbent Republican Sean Parnell's dismantling of her oil tax regime, known as Alaska's Clear and Equitable Share, or ACES. As Palin sees it, that program was one of her finest achievements while in office. As the National Journal explains it:
Parnell dismantled Palin's oil-tax increase, called ACES (short for Alaska's Clear and Equitable Share), by signing a repeal of some oil taxes in 2013 that was intended to curb the state's production decline. But many fear the measure will severely diminish the revenue brought in by the state, where oil and gas taxes have accounted for as much as 90 percent of government funds.

Palin backed an initiative to repeal the new law, SB 21, when it appeared on the August primary ballot, which put her at odds with Parnell. (Palin accused Parnell of being "suckered" by "crony capitalists" at the time.) The referendum narrowly failed, garnering 47 percent of the vote as the state's Republican U.S. Senate primary attracted conservative voters to the polls.
So in essence, Palin is endorsing the Unity ticket because she wants higher taxes on oil companies. There are very few Republicans one write about openly doing that.
But what of her ACES program? It was blatantly redistributionist in nature, and it was the most socialist tax regime in the United States. As Elstun Lauesen at the Anchorage Daily News explained in 2008:
Sarah Palin just presided a huge redistribution of wealth when she signed an energy "rebate" of $1,200 for every man, woman and child in Alaska. The money for that wealth redistribution comes from our collective wealth, which we have thanks to our state constitution. Article VIII, Section 2 holds that the resource of the state will be utilized, developed and conserved …read more