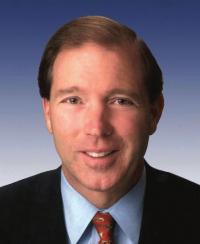 …OK, maybe that's me being silly. But Sen. Tom Udall (D-NM)Heritage ActionScorecardSen. Tom Udall
Senate Democrat Average
See Full Scorecard0%'s (D, NM) most recent Albuquerque Journal poll is the worst we've seen yet for him. Admittedly, 50-43 over Allen Weh is still a very good place for Udall to be, a week out – but keep an eye on this one, maybe. Sen. Mark Udall (D-CO)Heritage ActionScorecard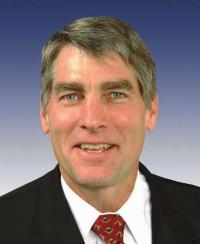 Sen. Mark Udall
Senate Democrat Average
See Full Scorecard0%'s campaign taints all Democratic things that it touches with its mediocrity: it's entirely possible that the very name itself might be serving as a warning to New Mexico voters.
…And, just in, here's another suggestion that this may, in fact, be true:
[Tom] Udall is only up four points over Republican Allen Weh, according to a new Vox Populi poll shared first with The Daily Caller. The poll has Udall at 47 and Weh at 43.

"Our survey shows that the New Mexico Senate race has tightened down to a four point lead heading into Election Day," said Vox Populi pollster Brent Seaborn. "The deteriorating national political environment for Democrats and President Obama has put Senate races like New Mexico at risk for Democrats."
Come, I will conceal nothing from you: Vox Populi does not have the same name for accuracy as a lot of these other pollsters. But this is really about Sen. Mark Udall (D-CO)Heritage ActionScorecard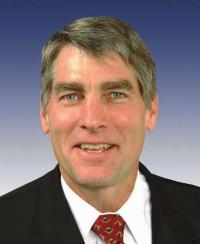 Sen. Mark Udall
Senate Democrat Average
See Full Scorecard0%, isn't it? Or, as I have just decided to refer to him: The Mark of the Udall Curse.
Via
Your ads will be inserted here by

Easy Plugin for AdSense.

Please go to the plugin admin page to
Paste your ad code OR
Suppress this ad slot.

Two outliers, or some actual movement here? Something to keep an eye on. http://t.co/9rjB1JCl7r http://t.co/licZjjNyxZ via @dew5150 @kerpen

— John Ekdahl (@JohnEkdahl) October 27, 2014
Moe Lane (crosspost)
PS: Allen Weh for Senate. Because he is free of The Mark of the Udall Curse.
The post The Mark of the Udall Curse now damaging all other Udall candidacies THROUGHOUT SPACE AND TIME. appeared first on RedState.