In the classic 1950 Japanese film, Rashomon, Akira Kurosawa tells the story of a crime as seen through the eyes of participants and witnesses, preventing the viewer with a very different interpretation of events. We are seeing much the same in descriptions of what the 2014 elections mean. These descriptions are all predicated on the assumption that the GOP will retain a majority in the House and achieve a majority in the Senate.
View from the White House
Via Politco and White House ponders life with a Republican Senate
As bad as the electoral map for Democrats is this year, the map for Republicans in 2016 is even worse. GOP incumbents are up in seven states President Barack Obama won twice and two he won once, including Sen. Kelly Ayotte (R-NH)Heritage ActionScorecardSen. Kelly AyotteSenate Republican AverageSee Full Scorecard50% in New Hampshire, Sen. Rob Portman (R-OH)Heritage ActionScorecardSen. Rob PortmanSenate Republican AverageSee Full Scorecard54% in Ohio, Sen. Ron Johnson (R-WI)Heritage ActionScorecardSen. Ron JohnsonSenate Republican AverageSee Full Scorecard83% in Wisconsin, Sen. Mark Kirk (R-IL)Heritage ActionScorecardSen. Mark KirkSenate Republican AverageSee Full Scorecard38% in Illinois and Pat Toomey in Pennsylvania.

Those senators, goes one thought circulating in the West Wing, would be under pressure to move toward the middle and be the bridge to larger deals with a caucus eager to show it can get things done.

Aides are discussing potential areas for agreement: tax reform, infrastructure, sentencing reform, renewing unemployment insurance, raising the minimum wage and expanding early childhood education.
View from the GOP Establishment
Via Politico and Exclusive: Rep. Kevin McCarthy (R-CA)Heritage ActionScorecard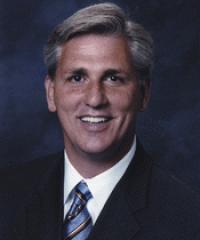 Rep. Kevin McCarthy
House Republican Average
See Full Scorecard41% vows change on Hill to save GOP
In a series of interviews with POLITICO in his office in D.C., in a Capitol Police SUV in New York and aboard a rented private jet flying above the Empire State, McCarthy, who became the No. 2 Republican in the House this summer, laid out in the richest detail yet his goals for a Republican-controlled Capitol Hill.

Legislative cliffs are …read more