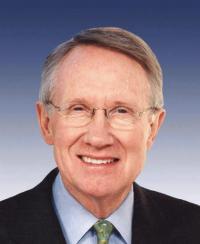 The Pain Capable Unborn Child Protection Act bans abortions after the 20th week of pregnancy. It would save at least 18,000 lives a year, according to LifeNews. It's a common sense bill that a majority of Americans support – especially women. Yet, Sen. Harry Reid (D-NV)Heritage ActionScorecardSen. Harry Reid
Senate Democrat Average
See Full Scorecard11% (D-NV) let it languish on his desk for months. Now, soon to take the reins as Majority Leader, Sen. Mitch McConnell (R-KY)Heritage ActionScorecard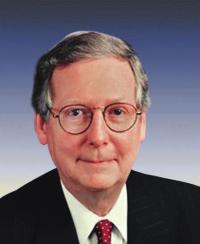 Sen. Mitch McConnell
Senate Republican Average
See Full Scorecard68% (R-Ky.) is ready to brush away the cobwebs.
McConnell has already promised that the Senate will vote on the life-saving bill.
Right on cue, the pro-abortion National Organization for Women sent this desperate plea to its members:
"Now that women's rights supporters are in the minority in the Senate we need to fight harder than ever against attacks on our reproductive rights. We know a 20-week abortion ban is coming and we're determined to stop it."
So, if you were a supporter of NOW, you'd be inclined to think Republicans were elected to Congress to suppress "women's rights." Considering conservatives are trying to get the Pain Capable Unborn Child Act passed, however, quite the opposite is true.
As mentioned above, more lives will be saved because of this legislation. Abortion is a harmful procedure that becomes even more dangerous as a pregnancy progresses – not just for the unborn child, but for the mother as well. The longer a mother waits until she finally decides to get an abortion, the more at risk she puts herself. With late-term abortion procedures come higher risks of complications such as infection or sepsis. Here is just one example of an extreme case in which a young woman died after having an abortion in the third trimester. The gruesome story of abortionist Kermit Gosnell and his Philadelphia "House of Horrors" was perhaps the most extreme example of the dangers of late-term abortion.
Technological advances such as ultrasound machines also account for the growing prowess of the pro-life movement. Windows to the womb reveal the humanity of the unborn. With a sonogram in her hands, it's difficult for a woman to say her baby is just a mass of cells.
It is for these reasons that, as …read more