Here we are: the end of the campaigns. We have likely seen our last polls. And yet, they seem unsatisfying. The mood in 2006 and 2010 was clear: the President's party was going to suffer, and the only question was how much. That's true today as well, but in some ways this feels more like the eve of the 2002 election in the sense that there remain an awful lot of close races, there seem still to be a lot of undecided voters, and so even though the broad outlines of what will happen are fairly clear, many individual races are likely to keep us in suspense:
-In seven Senate races and nine Governors' races, the combatants are separated by 2.7 points or less; in four of those races, by less than a point.
-In seven Senate races and twelve Governors' races, the leader in the polls is below 47%; in six of those races, including both of the head-to-head races in Kansas, no candidate is above 45%. Sen. Al Franken (D-MN)Heritage ActionScorecard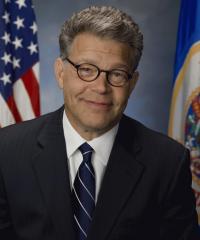 Sen. Al Franken
Senate Democrat Average
See Full Scorecard0% in 2008 is the only Senate candidate since 2002 to win a race where he was polling below 45% going into the election, but somebody has to win.
Republicans burned by the poll controversies of 2012 remain gunshy about getting out ahead of the polls, when we know that most polls are right most of the time. And yet, the uncertainty is asymmetrical: there remains a lot more upside for Republicans than downside. The polls are not predicting a major GOP wave, and a fairly small ripple in either direction from the current projection is possible. But they are also not ruling out the possibility of a final cascade that makes this a very good election for Republicans indeed.
Overall, the most likely outcome is R+7 (52 seats) or R+8 (53) in the Senate, counting the final results after all runoffs. A few bad poll misses in Alaska, Colorado, and Iowa could still put the GOP short of a majority, but only a small amount of good fortune would put Republicans at R+10 and 55 Senators. And it's still possible we could see an upside surprise beyond that. My final prediction is R+8. In the Governors' races, the …read more