Well, Jon Gruber has been denied thrice… but it ain't cock crow yet.
In case you are wondering who Jonathan Gruber is and why we care about him it is because he was a consultant to the Democrats when Obamacare was being developed and the eminence grise behind the law. He has also been taped on at least four occasions saying untoward things which potentially affect Obamacare's future in the courts. The first of these was an admission that Congress did intend to deprive citizens of states without state-run Obamacare exchanges of subsidies to underwrite the cost of insurance. The others have confirmed that Obamacare was deliberately drafted in an opaque manner so as to disguise its true nature (a tax) from the public and its true costs from CBO analysts. (see RedState coverage of Jonathan Gruber)
It started this weekend when "independent" Sen. Angus King (I-ME)Heritage ActionScorecardSen. Angus King
Senate Independent Average
See Full Scorecard0% basically denied knowing Gruber, denied Gruber was important, and denied that Gruber's intent in building the law had any effect whatsoever. And you are only interested in this obscure personage because you want poor black kids to die without a doctor.
Today Rep. Nancy Pelosi (D-CA)Heritage ActionScorecard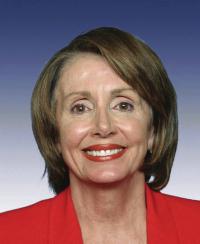 Rep. Nancy Pelosi
House Democrat Average
See Full Scorecard9% also denied him. Mind you, this is the lede from as Washington Post article.
House Minority Leader Rep. Nancy Pelosi (D-CA)Heritage ActionScorecardRep. Nancy PelosiHouse Democrat AverageSee Full Scorecard9% (D-Calif.) said Thursday that, not only did Jonathan Gruber not play a significant role in drafting Obamacare, but that she doesn't even "know who he is."
The Post then helpfully points to this 2009 interview by Pelosi:
We're not finished getting all of our reports back from CBO, but we'll have a side by side to compare. But our bill brings down rates. I don't know if you have seen Jonathan Gruber of MIT's analysis of what the comparison is to the status quo versus what will happen in our bill for those who seek insurance within the exchange. And our bill takes down those costs, even some now, and much less preventing the upward spiral.
Gruber is prominently quoted White House website. …read more