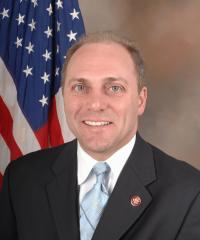 In 2002, a year after Trent Lott was driven from office for his statements about support Storm Thurmond, Rep. Steve Scalise (R-LA)Heritage ActionScorecardRep. Steve Scalise
House Republican Average
See Full Scorecard76%, now the number three Republican in the House of Representatives, went to a David Duke organized event.
The gathering was in 2002, hosted by David Duke outfit called the European-American Unity and Rights Organization

— Robert Costa (@costareports) December 29, 2014
How do you not know? How do you not investigate?
David Duke is the reasons I am no longer a resident of Louisiana. After supporting Edwin Edwards in the gubernatorial race against David Duke in 1991, I knew I had to get the hell out of a state where those were the two most popular choices.
I moved to Georgia to go to school and could only now consider moving back thanks to the hard work of Governor Bobby Jindal.
Your ads will be inserted here by
Easy Plugin for AdSense.
Please go to the plugin admin page to
Paste your ad code OR
Suppress this ad slot.
By 2002, everybody knew Duke was still the man he had claimed not to be. EVERYBODY.
How the hell does somebody show up at a David Duke organized event in 2002 and claim ignorance?
Trent Lott was driven from the field in 2001 for something less than this.
And the very GOP establishment now lining up behind Steve Scalise threw Chris McDaniel under the bus for speaking to a Sons of the Confederate Veterans event.
The post How Do You Show Up at a David Duke Event and Not Know What It Is? appeared first on RedState.