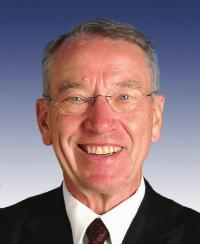 Low level chaos looms in the US tax code and everyone has one person to thank: Barack Obama.
The dog's breakfast of fail that is the US tax code is complicated. It is make moreso by sweetheart deals to particular industries and games played with scoring tax breaks for CBO purposes. One of the easiest ways to evade CBO scoring a tax cut too expensive, other than hiring Jon Gruber to build you a model and salting CBO with his grad students to do the analysis, is to make tax credits "temporary." Some 55 such tax credits expired last January 1 but everyone has moved ahead as though they were, like any other year, going to be reauthorized:
Included among the provisions that expired on January 1, 2014 are the following "big ticket" items:

· The Research & Development Credit.

· The New Markets Tax Credit.

· 15-year depreciation life for qualified leasehold improvements, restaurant buildings and retail improvements.

· 50% bonus depreciation.

Your ads will be inserted here by

Easy Plugin for AdSense.

Please go to the plugin admin page to
Paste your ad code OR
Suppress this ad slot.

· The ability for taxpayers to immediately deduct up to $500,000 of asset acquisitions under Section 179 (without an extension, it plummets to $25,000).

· A 100% exclusion available for the sale of qualified small business stock held longer than five years (see here for a detailed explanation).

· Abbreviated 5-year recognition period for S corporation built-in-gains (see here for a detailed explanation).
For a while all was smooth sailing. Most of these tax breaks have widespread support and even those opposed to the breaks understand that there is a certain virtue to be had in a predictable tax code. In fact, there was even a breakthrough which looked to provide additional stability to the business planning:
On Tuesday, word spread throughout the tax community that at long last, a deal had been struck to extend all 55 expiring provisions. More notable, however, was the indication that while the majority of provisions would be extended for two years — retroactively for 2014 and through December 31, 2015– Congress had finally taken the initiative to make a few of the provisions, including the R&D Credit and the $500,000 Section 179 deduction, permanent, eliminating the need to repeat this song and dance, at least for those high-priority provisions, in 12 short months.
Then Barack Obama, in an act of force majeure announced he was rewriting immigration law to suit himself.
What, you're probably asking …read more