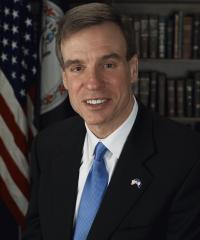 Bad news. The IRS says it may have to furlough workers because it doesn't have enough money to operate.
The IRS is considering its own temporary shutdown due to recent budget cuts enacted by Congress, its chief said Thursday.

IRS Commissioner John Koskinen said furloughs — forced unpaid days off for employees as part of an IRS closure — is one idea reluctantly being tossed about to save money, though they are hoping they will not have to go there.

"People call it furloughs; I view it as: Are we going to have to shut the place down? And at this point, that will be the last thing we do, … but there is no way we can say right now that that wont happen," Koskinen told reporters at a Thursday press conference on the upcoming tax season. "Again, I would stress that would be the last option."
This is one of those existential questions: is this a feature or bug.
The news comes a day after Koskinen in an email warned IRS employees that overtime would be suspended and a hiring freeze enacted. He also said more tough news would likely follow as IRS leadership negotiates with the National Treasury Employees Union, particularly because personnel costs comprise about 75 percent of the IRS costs.

In the recent budget deal, Congress cut the IRS budget by $346 million to $10.9 billion — $1.5 billion less than the administration asked for. The IRS' budget has been reduced about $1 billion since 2010.

Your ads will be inserted here by

Easy Plugin for AdSense.

Please go to the plugin admin page to
Paste your ad code OR
Suppress this ad slot.

…

"It's not just the $350 million cut in the budget; it's the fact that we have $250 million in new expenses for a government-wide pay raise. … So we really have a $600 million hole this year," he said.
What will the impact be? Naturally dire. Civilization will probably end, the atmosphere will ignite and the oceans will transform into pools of molten, effervescing lava.
"Everybody's return will get processed," Koskinen said at a news conference. "But people have gotten very used to being able to file their return and quickly get a refund. This year we may not have the resources."

…

Already, Koskinen told employees this week that the agency would have to stop handing out overtime, in all but emergency situations, and freeze hiring. The IRS will still hire temporary staff to help out during the filing season, Koskinen said Thursday.

Still, the commissioner stressed that the budget cuts will undoubtedly make life more difficult for …read more