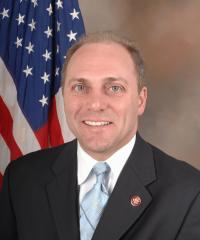 Person of the Year awards are all the rage these days. It's a great opportunity for creativity, since the rules have long since been stretched like taffy, so you don't have to pick an actual individual person any more. Man, that was hard work! Especially if your expressed standard was to choose the most important or influential person of the year, rather than the nicest or most admirable individual. Sometimes it was hard to deny that the most influential person of the year was a horrible villain, especially if the stage was broadened enough to encompass the entire world. Readers didn't always like such controversial selections, because they persisted in seeing Person of the Year as conveying an editorial board's approval. Things got especially murky when Person of the Year was someone truly controversial in the full meaning of the term: approved by some, strongly disliked by others.
We're past all that now, because Person of the Year can be a vague class of people – "Ebola Doctors," in the case of this year's Time Magazine selection. Person of the Year is more about making a statement than judging the influence of an individual.
With that in mind, I name the Invisible Kwanzaa Celebrant as my Person of the Year for 2014.
I know what many of you are thinking: I have no idea who that is. Well, of course not, silly. They were invisible. But CBS News in Los Angeles was absolutely certain the streets were teeming with them. Reporters looked at a completely empty street through a lens of carefully-polished ideology, and saw a massive parade for a made-up holiday. The Media Research Center captured CBS' report for posterity:
The 38th annual KwanZaa Gwaride parade made its way down Crenshaw Boulevard Friday, marking the start of the seven-day festival of Kwanzaa.

The gwaride, which is the Swahili word for parade, brought together members of L.A.'s African-American community as they turn their focus on "Nguzo Saba," the Seven Principles behind Kwanzaa: unity, self-determination, collective work and responsibility, cooperative economics, purpose, creativity and faith.

Organizers named the theme of this year's parade "Perfect YOUR Temple," or body. They said it was "a call to arms in our constant and ongoing efforts to `perfect' our lives."

The gwaride began at the corner of Crenshaw and Adams boulevards, headed south along Crenshaw to Leimert Park, where …read more