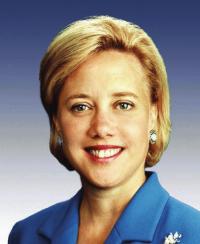 Terry Bean is a donor to the Democratic Party. He has hung out with Barack Obama on Air Force Once. He founded the influential gay-rights organization Human Rights Campaign, which targets and harasses Christians. The organization, along with the Southern Poverty Law Center, labeled the conservative Family Research Council a "hate group." Unsurprisingly, a gay rights activist showed up at the Family Research Council with a bag full of Chick-fil-A sandwiches. He intended to stuff the mouths of Family Research Council employees after he killed them.
A couple of weeks ago, the state of Oregon indicted Terry Bean on charges of sodomy and sexual abuse of a 15-year-old boy.
Donny Ray Williams was, until recently, the 37-year-old staff director for the U.S. Senate's Homeland Security and Governmental Affairs subcommittee. He worked, at various times, for Sens. Sen. Mary Landrieu (D-LA)Heritage ActionScorecardSen. Mary Landrieu
Senate Democrat Average
See Full Scorecard4% (D-LA), Joe Lieberman (D-CT) and Herb Kohl (D-WI) as well as Representatives Rep. Elijah Cummings (D-MD)Heritage ActionScorecard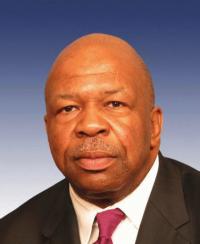 Rep. Elijah Cummings
House Democrat Average
See Full Scorecard11% (D-MD) and Rep. Jan Schakowsky (D-IL)Heritage ActionScorecard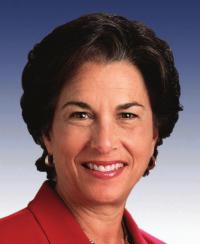 Rep. Jan Schakowsky
House Democrat Average
See Full Scorecard13% (D-IL).
Last week, Donny Ray Williams pled guilty to sexually assaulting two women. He invited them to his apartment, promised access to the corridors of power, and then gave them drinks laced with Ambien. Once the young women were asleep, Williams sexually assaulted them. For this, Donny Ray Williams will get a suspended jail sentence and probation.
Jonathan Gruber, many liberals claimed, was the architect of Obamacare. After videotapes of Gruber surfaced where he explained how the Obama administration doctored financial data to con the American people, Democrats ran quickly from Gruber. But until then, through 2009 until earlier this year, Gruber was heralded as a Democrat hero. Sarah Kliff of the liberal site Vox once described Gruber as "the health economist who pretty much wrote Obamacare." After the release of the Gruber tapes, Kliff walked it all back claiming he was just some guy.
Rep. Nancy Pelosi (D-CA)Heritage ActionScorecard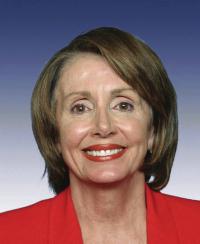 Rep. Nancy Pelosi
House Democrat Average
See Full Scorecard9%, in 2009, relied on Jonathan Gruber to explain …read more