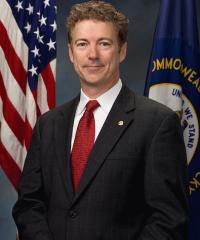 It's not often a Tech at Night issue gets wide play on the Internet, but this one has. North Korean attackers broke into Sony systems in the US (Sony being a Japanese firm but Sony Pictures Studios being a major US-based movie studio, at the old Paramount lot) in order to intimidate them into pulling a movie, The Interview.
Some are trying to dismiss this as an actual foreign threat, but there's no reason not to think they could do it, and this is every reason why we need a strong NSA.
The NSA was founded after World War II, in the modern era of communications warfare. We'd already won World War II in no small part because the US and UK used state of the art analog computers to break German and Japanese codes. This break was so complete, we had to avoid using the data often, for fear of letting them know we had it, but it helped win the Battle of Midway, turning the Pacific War.
So while the Internet may not specifically be what we thought the NSA would be defending, we did know then that modern communications and computers would have a big role in what NSA did. So foreign countries attacking our computer communications is exactly why we need a strong NSA, and I sure hope after this attack, Sen. Rand Paul (R-KY)Heritage ActionScorecardSen. Rand Paul
Senate Republican Average
See Full Scorecard93% will zip it and let his betters do the talking on NSA.
John McCain and Fred Upton plan to look into it, and I hope they do a better job than we were able to do with the Dems point on these issues this Congress, Patrick "Leaky" Leahy. And I hope their plans involve voluntary data sharing between government (including NSA) and the private sector.
---
So let's talk FCC. The extreme left continues to push for radical government action that they're code naming "real Net Neutrality," which is total state-run Internet, unlike the Obamacare-like Title II. It's just like how the radicals pushed for 'single payer' and the 'public options' to make Obamacare look 'moderate.'
Legislation is the proper answer to settle this topic, as the FCC power grabs repeatedly being struck down in court are totally improper.
How bad is it getting? FCC Chairman Tom Wheeler has …read more