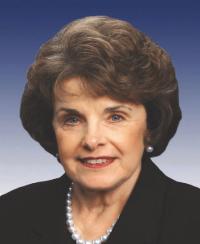 On Tuesday, the Wall Street Journal and NBC News published the latest in a string of polls that suggest Senate Democrats' grandstanding attempt to impugn the Bush-era CIA with a "bombshell" report on the interrogation of terrorists has backfired pretty badly:
Most Americans don't object to the CIA's interrogation techniques that some call torture, according to the latest Wall Street Journal/NBC News poll.

After being told the CIA used "harsh interrogation practices on suspected terrorists," 51% of those surveyed said the practices were "acceptable under the circumstances." Only 28% said the interrogations were wrong and 20% said they didn't have an opinion.

President Barack Obama ended the practice, known legally as "enhanced interrogation", early in his White House tenure. But 45% of those polled said the CIA should continue to use them, while just 28% said they are wrong and should not be used.

The poll question didn't use the word "torture" when it asked about the CIA's detention and interrogation program, which relied on methods including sleep deprivation and waterboarding to try to get overseas terror suspects to share information while in U.S. custody.
Actually, some of the other polls on this subject did use the word "torture," including a YouGov survey that obtained roughly comparable results. The number of respondents to that poll who said "torture" is never justified was 24 percent. The number who said it was always or sometimes justified totaled up to 66 percent. No one seems able to produce a poll that shows the majority of Americans agreeing with Senate Democrats. On the contrary, these surveys seem to agree that the public finds the Democrat report more problematic than enhanced interrogation itself was. The YouGov survey found a remarkable 52-29 margin to support that proposition.
The Democrats couldn't have realized their report would be quickly followed by a fresh round of heinous terrorist news – the Sydney hostage situation, the Taliban's inhuman slaughter of children at a Pakistani school, a car bomb in Yemen that killed 15 children inside a school bus. For extra added tension, the North Koreans who have been plaguing Sony with hacker attacks over the upcoming Dear Leader-mocking comedy "The Interview" are now threatening 9/11-style terror attacks on theaters showing the film. "The world will be full of fear," their latest communique promised. "Remember the 11th of September 2001. We recommend you to …read more