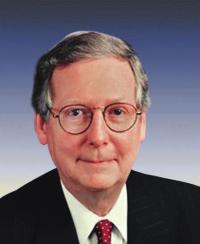 In terms of legislation, this just may be the most pro-life Congress Washington has ever seen. Returning pro-life senators like Sen. Mitch McConnell (R-KY)Heritage ActionScorecardSen. Mitch McConnell
Senate Republican Average
See Full Scorecard67% (R-KY) and Sen. Lindsay Graham (R-SC) have spearheaded former pro-life legislative efforts, as well as representatives like Rep. Chris Smith (R-NJ). What's more, an historic 21 pro-life women are now serving in Congress – and they've already shown that is more than just a number. On the very day the 114th Congress was sworn in, legislators re-introduced a significant piece of life saving legislation.
The Pain-Capable Unborn Child Protection Act, HR 36, would ban abortions after 20 weeks, when unborn babies can feel pain. The lead sponsors of the bill are Rep. Trent Franks of Arizona (R-AZ) and Rep. Marsha Blackburn (R-TN)Heritage ActionScorecard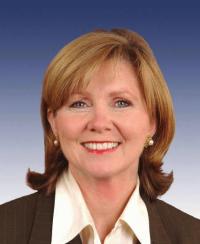 Rep. Marsha Blackburn
House Republican Average
See Full Scorecard73% of Tennessee.
Franks sponsored the same legislation in 2013, and put forward a bill in 2011 to ban sex selective and race based abortion.
In 2014, Blackburn proved what a pro-life warrior she is by offering a powerful testimony against the pro-abortion and ill-named "Women's Health Protection Act," legislation that would have overridden several federal and state pro-life laws around the country. At one point in her remarks, Blackburn displayed an ultrasound photo of her grandson as proof that this truly was an instance of life or death.
Here was her statement on behalf of her and Rep. Frank's sponsorship of the bill, insisting, in part, on the need to prevent more Kermit Gosnells:
"We have a moral obligation to end dangerous late-term abortions in order to protect women and these precious babies from criminals like Kermit Gosnell and others who prey on the most vulnerable in our society," Blackburn said. "The United States is one of the few remaining countries in the world that allows abortion after 20 weeks. That is why today we renew our efforts to protect the lives of babies and their mothers with the introduction of the Pain-Capable Unborn Child Protection Act. Rep. Trent Franks (R-AZ)Heritage ActionScorecard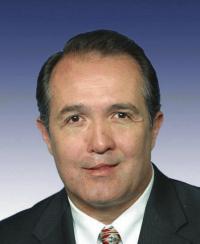 Rep. Trent Franks
House Republican Average
See Full Scorecard96% and I have been a good …read more